Sorry, we do not currently have any featured inventory on our website.
Please call 888-919-0422 for further assistance.

The Range of Options in the 2021 Honda Accord Hybrid
Hybrid models have been growing in popularity, and we are excited to help you see what makes the 2021 Honda Accord Hybrid the model you might want in your life. Not only does it offer an exciting performance, but it also has a stylish design that will keep your attention from the first minute you set your eyes on it. We look forward to hearing from you soon so that we can help you search each trim level to find the one you love.
The range of trims for the 2021 Honda Accord Hybrid include the Honda Accord Hybrid, Hybrid EX, Hybrid EX-L, and Hybrid Touring.
Interior Features & Design
The 2021 Honda Accord Hybrid is a spacious sedan, having many features that keep you prepared during your time inside. Power-adjustable seats can be heated and cooled so that you can tailor each to be perfect for anyone who gets inside. Active Noise Cancellation™ helps you have an uninterrupted experience for the time you spend inside.
There is also a Power Flow Monitor that shows you some of the essential information about the performance of your 2021 Honda Accord Hybrid. This screen puts specs like average fuel economy and your battery's charge directly in your field of view.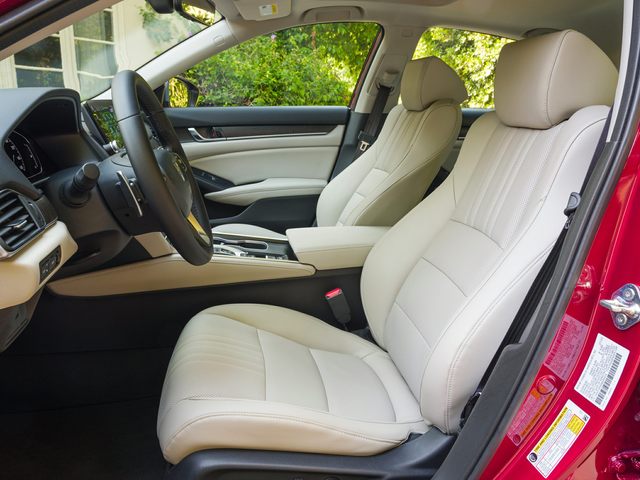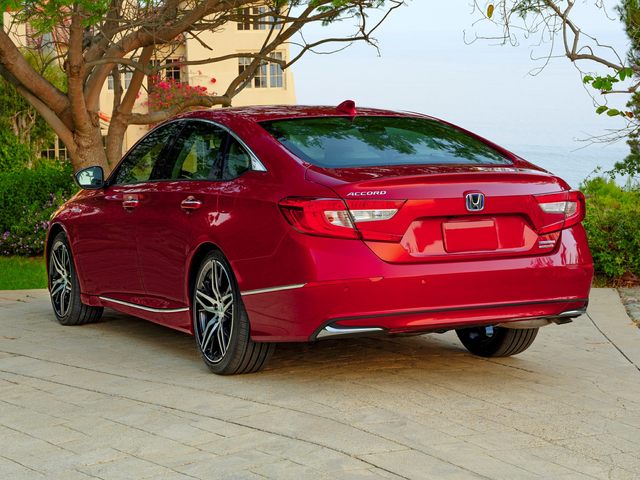 Exterior Features & Design
As one of the most stylish options in the hybrid market, we are certain you can see what makes the 2021 Honda Accord Hybrid an attractive option for so many drivers. The fastback design will give you a sloping roofline and LED headlights to draw the eyes of everyone you pass. The athletic and bold look will keep you smiling whenever you catch a glimpse of it in your driveway. Our team wants to give you a closer look at everything this model can add to your life.
The design isn't just for looks, the body of the 2021 Honda Accord Hybrid also comes with an Active Grille Shutter to ensure you always get the best performance. By automatically opening, closing, and adjusting to minimize air resistance, the Active Grille Shutter helps give the best efficiency and performance through a variety of features and options.
Performance & Eco Options
Many drivers think that hybrids give a boring performance, but the 2021 Honda Accord Hybrid proves otherwise. With up to 212 net system horsepower from the engine and paired electric motor, we are sure you will enjoy the time you spend in the driver's seat. There are three driving modes that you can switch between to suit the needs of any situation.
The 2021 Honda Accord comes with various standard features that ensure you have a smooth and controlled performance. This starts with the Electronic Continuously Variable Transmission (E-CVT) that keeps you entertained on every road and highway.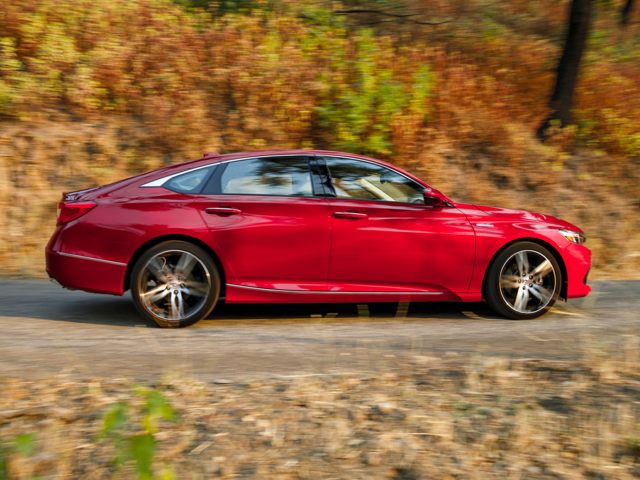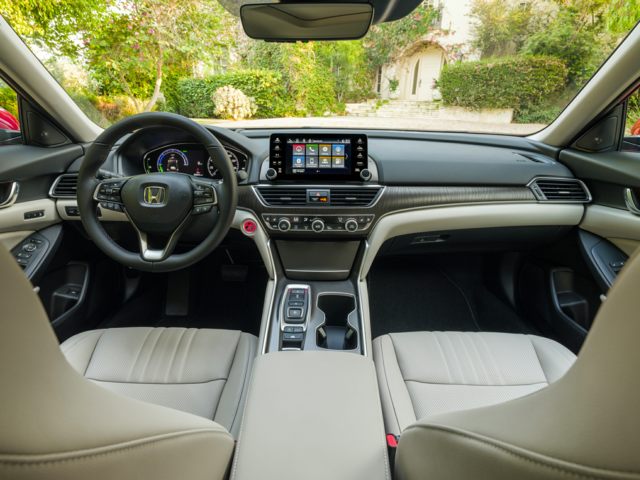 Technology & Safety
When you are looking for a model to trust in even the heaviest traffic, the 2021 Honda Accord Hybrid is a great choice. Honda Sensing® comes equipped on every 2021 Honda Accord Hybrid to give you some of the most advanced features. Collision Mitigation Braking™ and Lane Keeping Assist are just two of the many features that keep you feeling confident.
Apple CarPlay® and Android Auto™ ensure you have everything you need to stay connected to the apps and media you love. Getting to everything you love on your smartphone is easy when you choose the 2021 Honda Accord Hybrid. Adding entertainment to even the most boring commute, the 2021 Honda Accord Hybrid could be the right choice for many drivers.